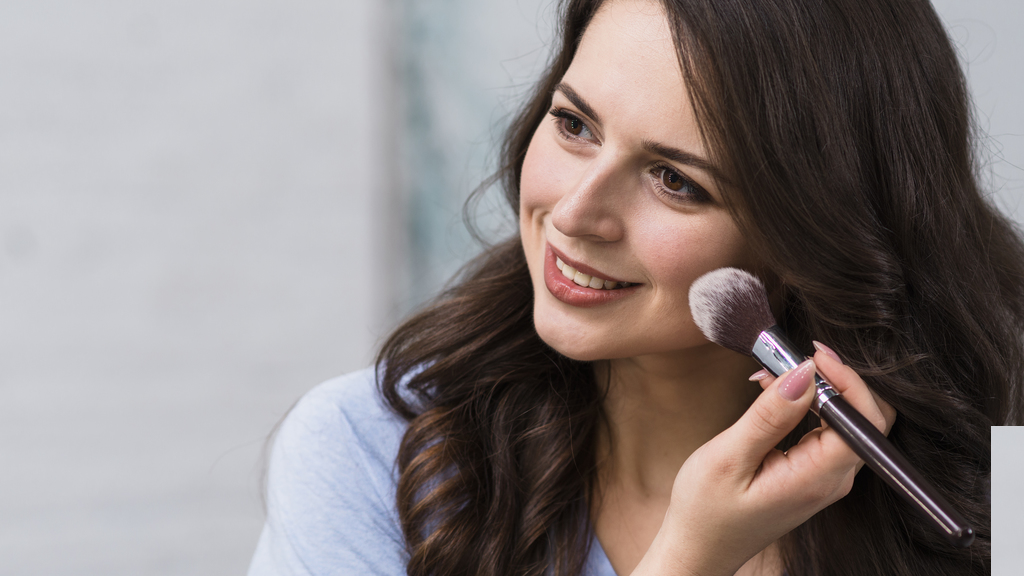 Some people are naturally blessed with rosy, pink cheeks, but some are not, like me. For this, you don't need to worry about it because we have a DIY solution for every problem. In order to resolve this beauty issue, we suggest you make an easy DIY powdered blush by using 100% natural ingredients. That gives you the same result as that of market branded blush. Besides that, it not only makes your cheeks and cheekbones rosy, pink but is easy to make and cost-friendly as well. So, without getting any side effects, we got blushing cheeks every day.
Blushing
Blushing
Blushing refers to the reddening of the face in emotionally charged situations, typically in association with feelings of embarrassment, guilt, or shame. The reddening is due to an accumulation of red blood cells in the superficial venous plexus in the facial skin.
Cosmetic Blush
After achieving glowing and bright skin with natural DIY skincare products. We want more, like blushing cheeks. That adds more life to our dull looks and give us a more youthful appearance.
But unfortunately, daily use of cosmetic blush makes our skin prone to many toxins, which nobody wants. Then, what to do for getting rosy, pink cheeks for our daily looks and without having any chemicals and side effects?
DIY Cosmetics With Natural Ingredients
It's quite interesting to make your own cosmetics at home. Without any toxic ingredients, you can create variant shades of blushes according to your skin complexion and desire.
Thus, no fear to get your skin irritated by chemical-based blushes as you are using your own homemade blushes with natural ingredients.
Homemade Powdered Blush Recipe
Here we are sharing with you, some of our homemade powdered blush recipes, made with simple ingredients.
Recipe No.1
Reddish Pink Blush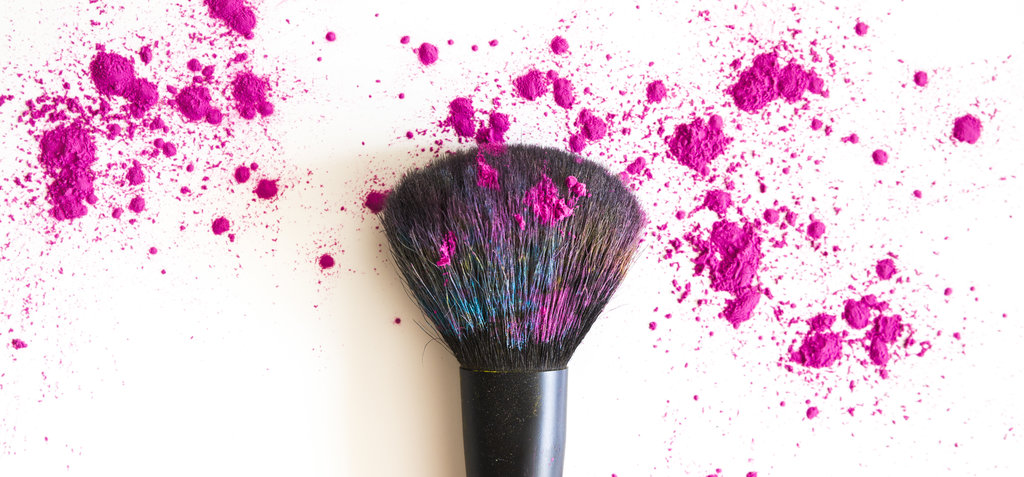 Ingredients
2 tablespoons of arrowroot powder

4 tablespoons of beetroot powder
How To Prepare
Take a clean mixing bowl, add arrowroot powder, and beetroot powder in it.
Mix both the ingredients together.
Now, transfer this DIY powdered blush in a clean airtight container.
Recipe No. 2
Light Pink Blush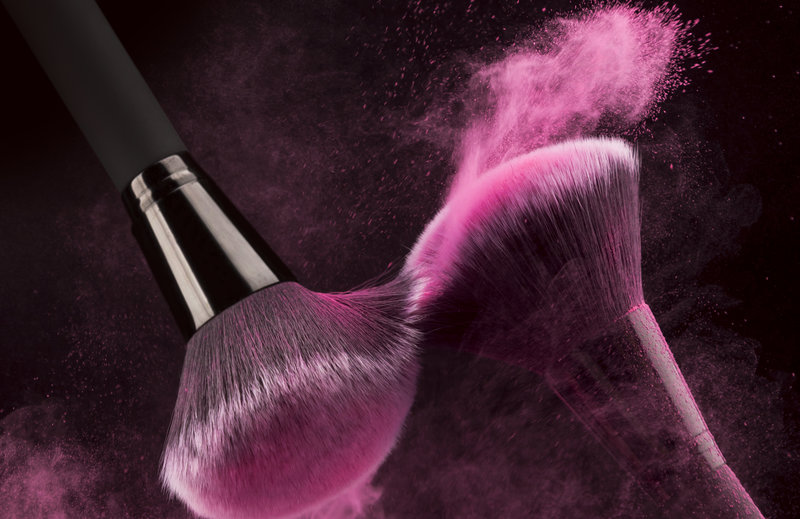 Ingredients
1 tablespoon arrowroot powder

2 tablespoons dried strawberry powder or hibiscus powder
How To Prepare
Mix both the ingredients nicely in a small mixing bowl.
Mix it well, until there are no clumps.
Now, pour this mixture in an airtight empty blush container.
Recipe No. 3
Brownish Pink Blush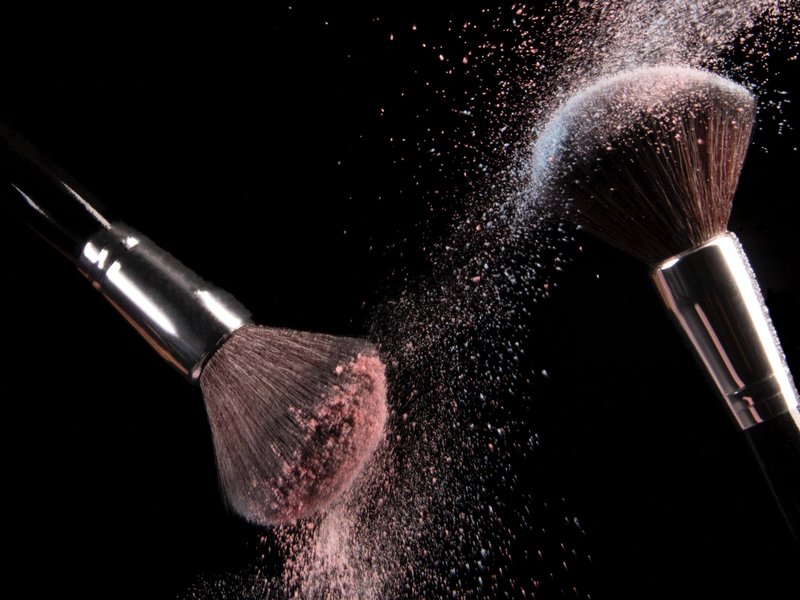 Ingredients
½ tablespoon arrowroot powder

½ tablespoon cocoa powder (unsweetened)

1 tablespoon beetroot powder

½ tablespoon cinnamon powder

¼ tablespoon ginger powder
How To Prepare
In a clean bowl, add all the ingredients and mix them well.
Transfer this mixture in an airtight container.
How To Use
Take a clean blush brush and dip it in the DIY blush powder. Tap off the brush to remove any excess powder. Apply it on the apples of your cheeks and cheekbones and wait for few seconds. Then, rub and re-apply it on your cheeks until you got the desired blush color.
Benefits Of DIY Blush Ingredients
|  Ingredients |  Benefits |
| --- | --- |
| Arrowroot powder | Arrowroot powder gives smoothness and thickness to our blush and that's why mostly used in cosmetics. It is antibacterial and antiseptic in nature. It is rich in vitamins, minerals, and proteins that make it perfect for reducing blemishes and aging signs. It provides moisture to our skin and makes it smooth and soft. |
| Beetroot powder | Beetroot gives red shade to our blush. It contains vitamin C, A, iron, calcium, and antioxidants which keep skin hydrated, stave off aging signs, and remove skin discoloration. |
| Strawberry powder | Strawberry gives pink shade to the blush. It contains a lot of antioxidants like ellagic acid and vitamin C that help in skin lightening, reducing aging signs, and in protecting from UV damage. |
| Cocoa powder | Cocoa powder makes blush dark brownish in color. It contains powerful antioxidants like flavanol that keep skin soft and wrinkles free. |
| Cinnamon powder | Cinnamon gives a brown color to blush. It shows antibacterial, antifungal, and antioxidant properties that help in removing acne and dark spots and thus lighten our skin complexion. |
| Ginger powder | Ginger gives a goldish color to blush. It is enriched with a lot of antioxidants that make skin youthful, clear, and acne-free. |
Precautions For DIY Powdered Blush
Use clean containers for preparation: Always use clean containers and mixing bowls for making your own cosmetics.

 Use a clean brush for applying blush: Every time you apply blush, use a clean blush brush.

Airtight containers for storage purposes: Airtight containers must be used for storage purposes.

Add lavender oil to increase the shelf life: You can also use 2-3 drops of lavender oil in the blush mixture to increase the shelf life of your powdered blush.

Add mica powder for shimmery effect: You can also add mica powder in the mixture to get some glittery or shimmery effect.

Vary the quantities of ingredients for desired colors: You can also vary the quantities of the ingredients until you got the desired colors.
It's pretty easy to make a DIY powdered blush which is 100% organic in nature. Then, what are you waiting for?
Let's give a kiss of blush to your cheeks and cheekbones with this homemade powdered blush.
Subscribe
&

Receive A Free eBook
Responsive innovate grok latte disrupt intuitive actionable insight SpaceTeam grok. Human-centered design Steve Jobs.
We do not spam. You can unsubscribe anytime.