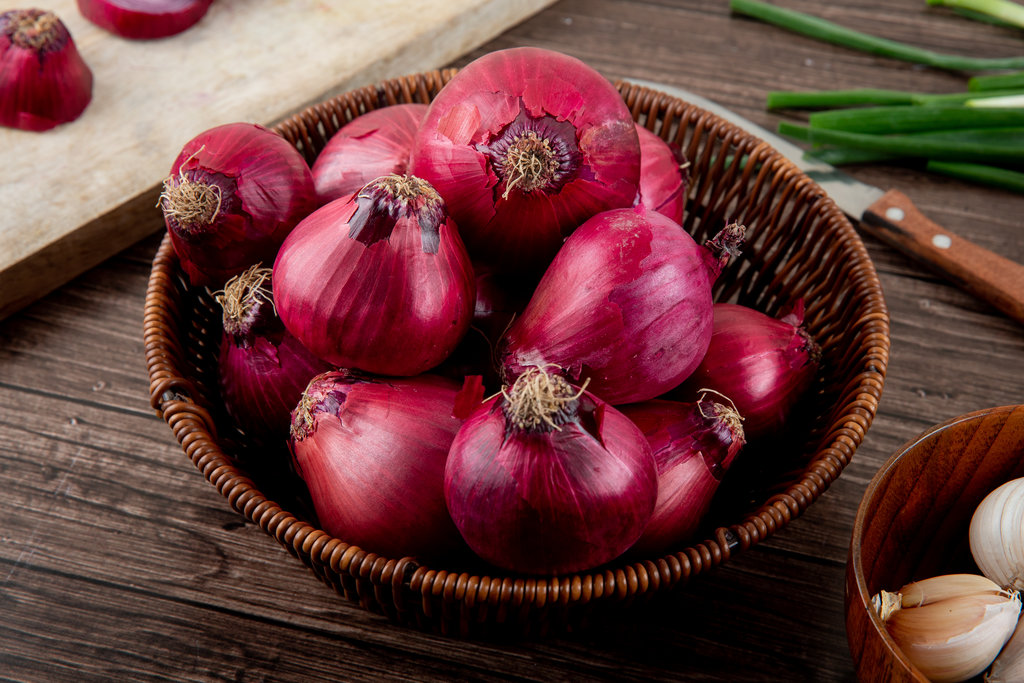 Due to the enormous benefits of onion, we are using them all the time in our kitchens to make different dishes, curries, and salads. Eating raw onions and cooked ones both gives us benefits for our health, skin, and hair. Consumption of raw onions regularly ensures healthy hair growth. But the application of fresh raw onion juice on your scalp provides a lot of benefits related to hair growth and hair problems. As it adds extra sulfur content that ensures healthy hair growth with volume.
Sometimes, its pungent odor and taste keep you at bay for a while but its advantages make you fall in love with this vegetable. So, any girl who wants to speed up her hair growth. Use this inexpensive natural home remedy that boosts up her hair growth while also giving volume.
What Are The Beauty Benefits Of Onion For Hair?
Onion is important for our skin beauty. And it has amazing benefits for our hair too. This is because it is loaded with minerals, vitamins, nutrients, antioxidants, flavonoids, phytochemicals, and other dietary fibers that help in preventing hair loss and thinning and promotes healthy hair growth.
Research shows the presence of antioxidants in the outer scales of onion. So, always try to peel onion scales as little as possible.
List Of Benefits Of Onion For Hair
Let's look at how onion provides benefit to our hair.
Promotes Hair Growth
Minimize Hair Thinning And Breakage
Effective Against Dandruff
Maintain Natural Hair Color
Moisturize Our Hair
Boosts Up Hair Protein
Fights Against Hair Infections And Hair Lice
1. Promotes Hair Growth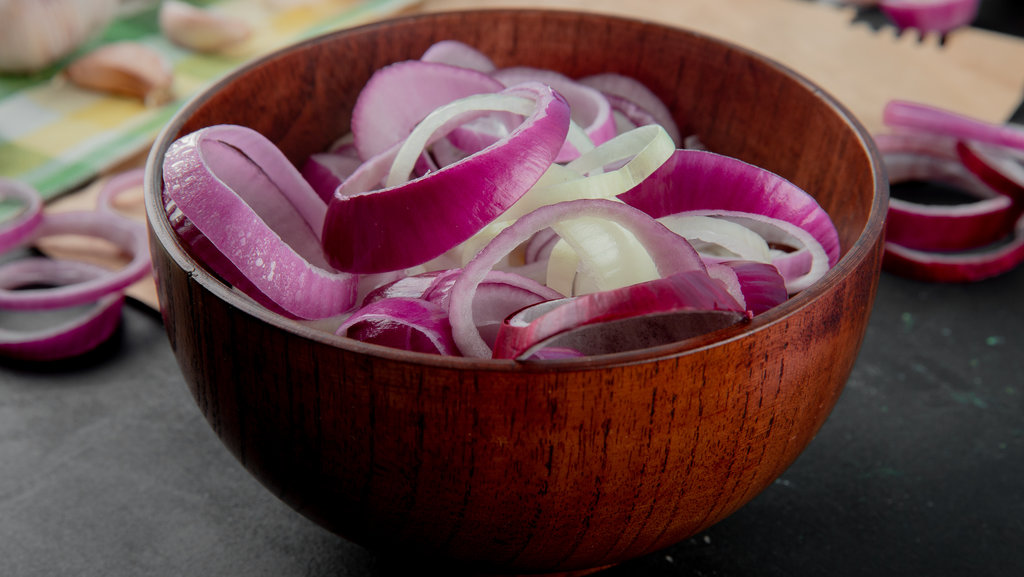 High Sulfur Content Of Onion
Onion promotes hair growth. The reason why it is good for hair growth is that it is enriched with high sulfur content. Sulfur is important for our hair as our hair is made up of dead proteins. And sulfur is abundant in protein's building blocks, called amino acids.
Onion juice facilitates the formation of keratin, that is required for hair growth. Keratin is one of the fibrous structural proteins, that is a component of our hair. It is made from sulfur-rich amino-acid cysteine.
So, when we apply onion juice on the scalp, it provides sulfur to our hair roots that are required for healthy strong hair. This extra content of sulfur also helps in collagen production, which in turn, increases the growth of our hair.
Onion Promotes Blood Flow To The Scalp
Onion juice promotes blood flow to our scalp, thus more nutrients are supplied to hair. These nutrients are essential for hair growth and thus results in healthy hair growth.
Recipe Box
To prepare an onion hair spray, made fresh onion juice and pour it in a clean spray bottle and spray it directly on your scalp and massage your head for a few minutes. Leave it for one hour and then wash off with a mild shampoo and conditioner. Your hair growth is improved with regular use of this remedy.
2. Minimize Hair Thinning And Breakage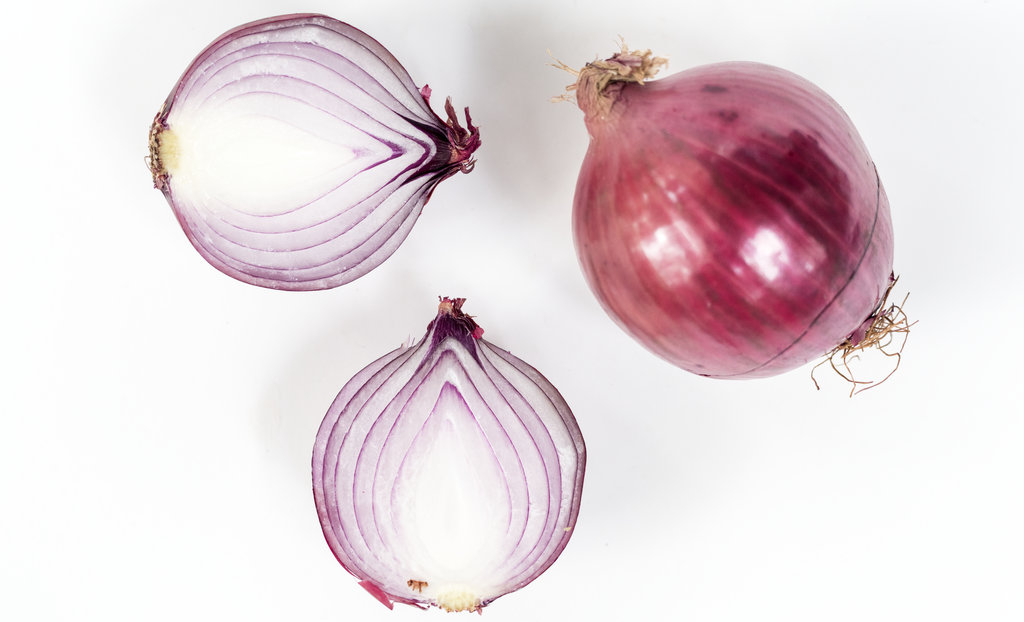 Onion is a home remedy for those people who are facing baldness, bald patches, gradual thinning, or overall hair loss.
In a study, the topical application of crude onion juice to induce hair re-growth in the treatment of alopecia areata has been investigated. The participants who used onion juice on their hair shows better hair re-growth as compared to those who only wash their hair with tap water.
For this purpose, you just need fresh onion juice and apply it over the bald patches or on your whole scalp to minimize hair thinning and breakage. This remedy works well for both men and women, who experienced androgenic alopecia (i.e., baldness due to hereditary condition) or baldness due to any medication or hormonal imbalances.
3. Effective Against Dandruff
Dandruff is mostly caused due to fungal infection on the scalp. It is a menace, which causes itchiness on your scalp plus it adds white flakes to your scalp, which give you a feeling of embarrassment, whenever you want to open your hair for a function or a party.
To get rid of this dandruff, you can rely upon a natural home remedy like onion juice. It is a perfect solution to this problem due to its antibacterial properties.
Research also shows the antimicrobial and antioxidant properties of onion extracts. The antimicrobial activity of flavonol standards and onion extracts were evaluated against some food spoiler microorganisms. In which quercetin and kaempferol were inhibitory against gram-positive bacteria. Among these onion extracts, only ethyl acetate subfraction showed antimicrobial inhibition.
4. Maintain Natural Hair Color
Onions are used to bring natural color and glow to our hair, without doing any chemical hair dye. They give a nice coppery shade to our hair if we applied onion juice on a regular basis.
In this way, unlike the chemically-laden hair colors, we don't harm our hair with this natural hair color remedy. It not only gives natural hair color but leaves a deep shine and glow to our hair as well.
5. Moisturize Our Hair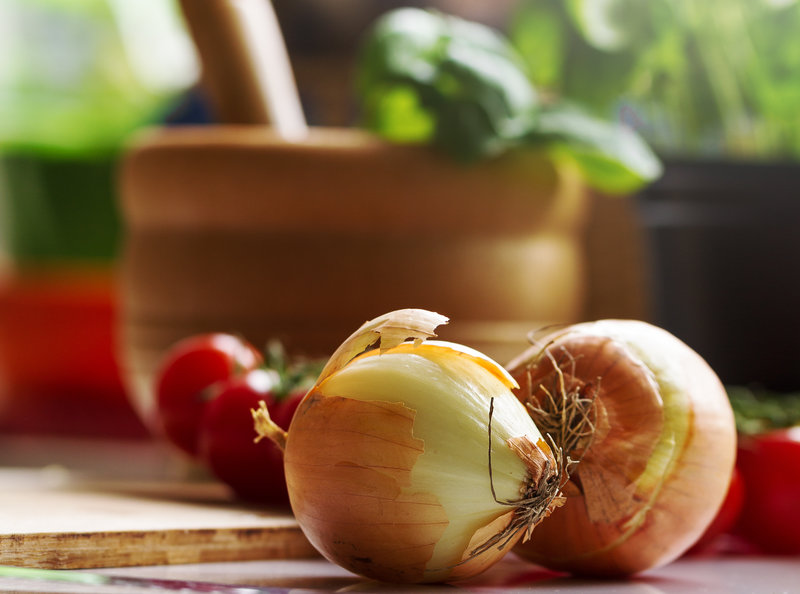 Onion contains high water content, minerals, nutrients, and vitamins which helps to maintain the hydration of our hair. Hairs look more moisturized and hydrated with the regular use of onion juice. In this way, you got shiny, soft, and glossy hair naturally.
Recipe Box
For onion moisturizing hair mask, take 2 tablespoons of fresh onion juice and one teaspoon of organic honey and one teaspoon of sesame seed oil and mix it well. Apply this mixture on your hair for 45 minutes and then wash your hair with a mild shampoo and conditioner. It leaves a glow on your hair and your hair looks more moisturized.
6. Boosts Up Hair Protein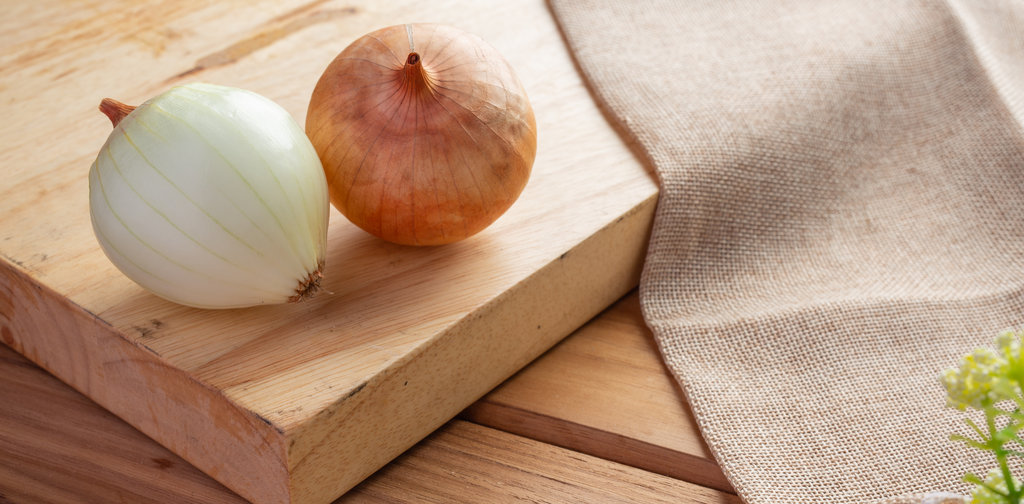 Onions are used to boost up our hair proteins. So, we can say that onion is a natural and safe method for a protein treatment.
As onions are enriched with sulfur content, due to which they help to restore, reconstruct, and strengthen our hair strands. Sulfur from the source of onions is also used to build up hair protein keratin, which also contains sulfur as its component.
Thus, onion boosts the hair with a variety of nutrients required for overall hair health.
7. Fights Against Hair Infections And Hair Lice
Onions have the ability to fight against hair and scalp infections due to their antibacterial properties. These scalp infections may result in hair loss.
When we apply onion juice, it cures all these infections and cleanses the scalp. This may lead to stronger and healthier hair. It also makes our hair free from any hair lice.
I hope that after reading so many benefits of onion for our hair, you don't bother to cry next time when you chopped it. Rather you smile with the tears in your eyes and enjoy the onion juice hair masks.
Leave your comments in the comment section right below.
Subscribe
&

Receive A Free eBook
Responsive innovate grok latte disrupt intuitive actionable insight SpaceTeam grok. Human-centered design Steve Jobs.
We do not spam. You can unsubscribe anytime.