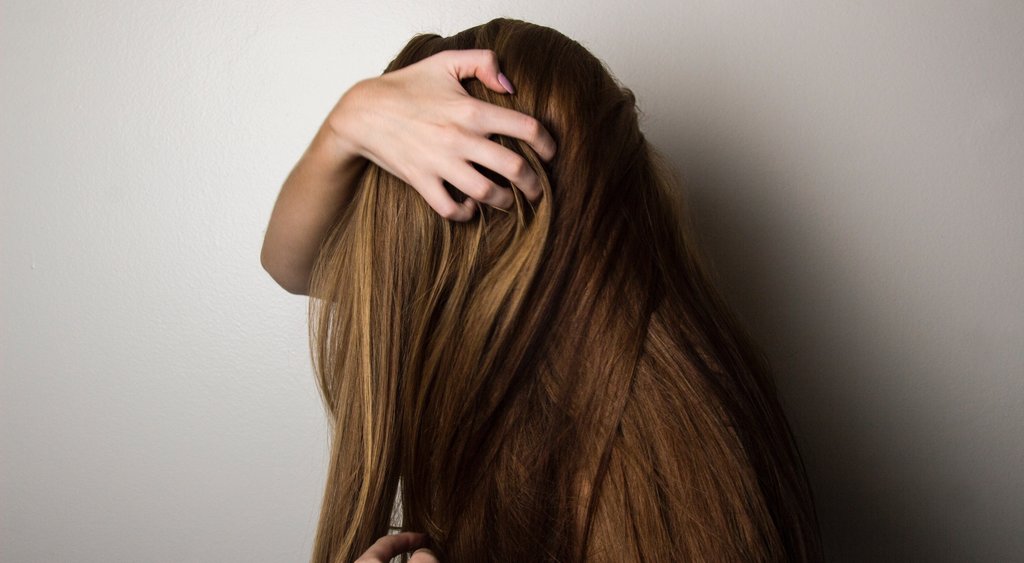 Quite a common scalp condition, almost everyone experienced it in their lives and want to get rid of dandruff. Not contagious, mildly irritating and sometimes ends in social or self-esteem issues.
Unlike the beautiful snowflakes, dandruff's white to grey skin flakes looks unpleasant on your head while making a hairstyle. Also, they embarrass you in a gathering when you have the urge to scratch your head due to itchy scalp or by the falling of these flakes on your beautiful black shirt, coat or maxi, etc.
Don't be frustrated as it can be easily cured at our home with some of our natural home remedies. And you can carry any hairstyle and outfit with full confidence in any meetup or gathering.
Symptoms
Some common signs and symptoms of dandruff include
White flakes on the scalp or on your shoulder.

Greasy skin with white, grey, or yellow scales.

Rashes on your eyebrows, nose, and ears.
Causes Of Dandruff
Dandruff can be caused due to following reasons.
Dry Skin
During the winter season, your skin and scalp become dry. Fine, white, non-greasy flakes appear on your dry scalp. In this condition, most of your body parts feel dry.
Oily Skin (Seborrhoeic Dermatitis)
In this condition, those areas of the body whose glands secrete more sebum or oil like eyebrows, scalp, sides of the nose and backs of ears, etc develop red, itchy, greasy white or yellow flakes.
Malassezia Species
Malassezia species are the yeast-like fungus that is mostly associated with seborrhoeic dermatitis. They develop on oily surfaces of the skin and scalp and feed the oil which is produced by sebaceous glands.
Irritation and redness of the scalp occur due to Malassezia species.
Eczema And Psoriasis
Eczema is a skin condition in which dry, red, itchy flakes are formed on your skin.
Psoriasis is a skin condition, in which skin cells build up quickly on the scalp surface. Thus, red, itchy, flaky scalp is seen.
Both these conditions cause dry, itchy scalp and show the dandruff problem.
Hormonal Imbalance
Due to hormonal imbalances, sebum production on your scalp and skin is also affected. Thus, the chances of getting dandruff are increased.
Use Of Wrong Hair Care Products
Too much use of wrong hair care products, harsh chemical-based shampoos, and conditioners, hair styling products, etc cause red, dry, and itchy scalp.
Poor Hygienic Conditions
If you are not washing your hair properly, it develops build-up on your scalp. This creates dandruff on your scalp with itchiness.
If you are not brushing or combing your hair regularly, dead skin cells are not shedding, which causes dandruff.
Stress
Any kind of trauma or emotional stress makes your immune system weak. So, any skin infection or fungus attacks your scalp easily and that's trigger dandruff.
Research also shows the link between seborrheic dermatitis and stressful events.
In order to get rid of dandruff, you have to follow some aforementioned changes in your lifestyle and in your hair care regime. In this way, you keep dandruff at bay and never embarrassed yourself in public.
Let us know which method for getting rid of dandruff works best for you in the comments section below.
Subscribe
&

Receive A Free eBook
Responsive innovate grok latte disrupt intuitive actionable insight SpaceTeam grok. Human-centered design Steve Jobs.
We do not spam. You can unsubscribe anytime.