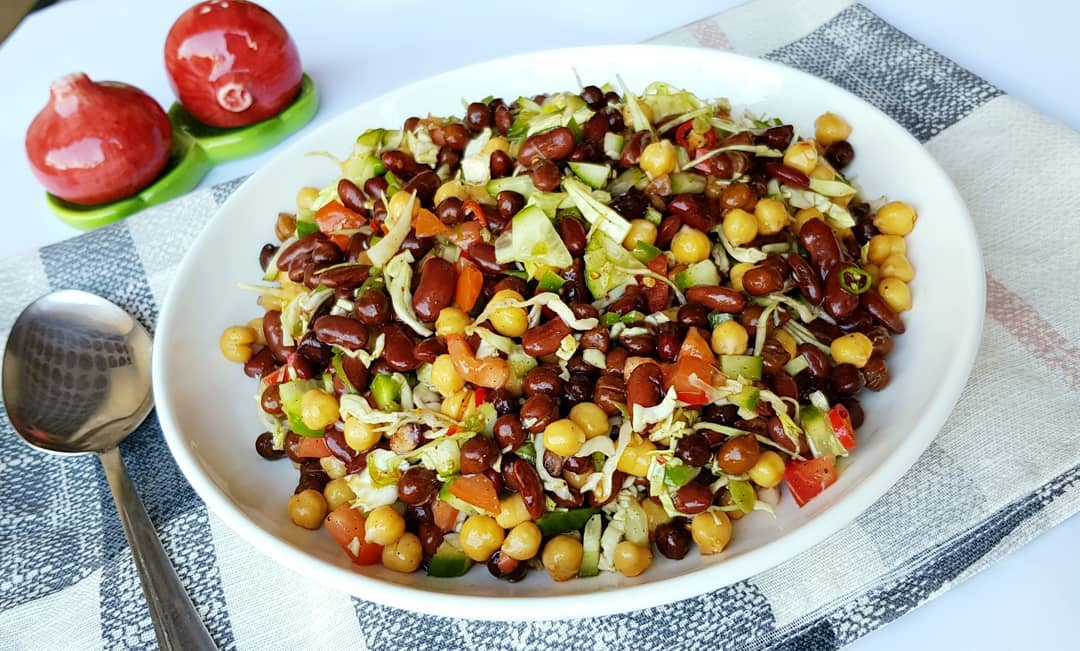 With the intention of weight loss, this three beans salad is considered remarkable. It is tasty, fulfills your appetite, and tries to remain within the calorie count.
Also, this salad is rich in nutrients, vitamins, and minerals as it contains 3 types of beans, cucumber, red onion, tomatoes, cabbage, and sweet and sour dressing, etc.
Beans Selection For Three Beans Salad
This three beans salad contains red kidney beans, garbanzo beans or white chickpeas, and black chickpeas. All of these are full of proteins, nutrients, vitamins, carbs, and minerals, etc.
Now this question arises in your mind that what kind of beans are suitable for the preparation of three beans salad? Either you go for the canned beans or the fresh ones. If you opt for the canned ones due to ease, keep in mind that it adds extra calories due to preservatives. So, it's better to select the fresh ones like I do most of the time, to cut extra calories, salt content, and preservatives in my salad.
In addition, canned foods may become exposed to bisphenol A (BPA). It's a chemical used in commercial products by manufacturers during food packaging, kitchenware, and in inner coatings of cans, etc.
Dressing For The Three Beans Salad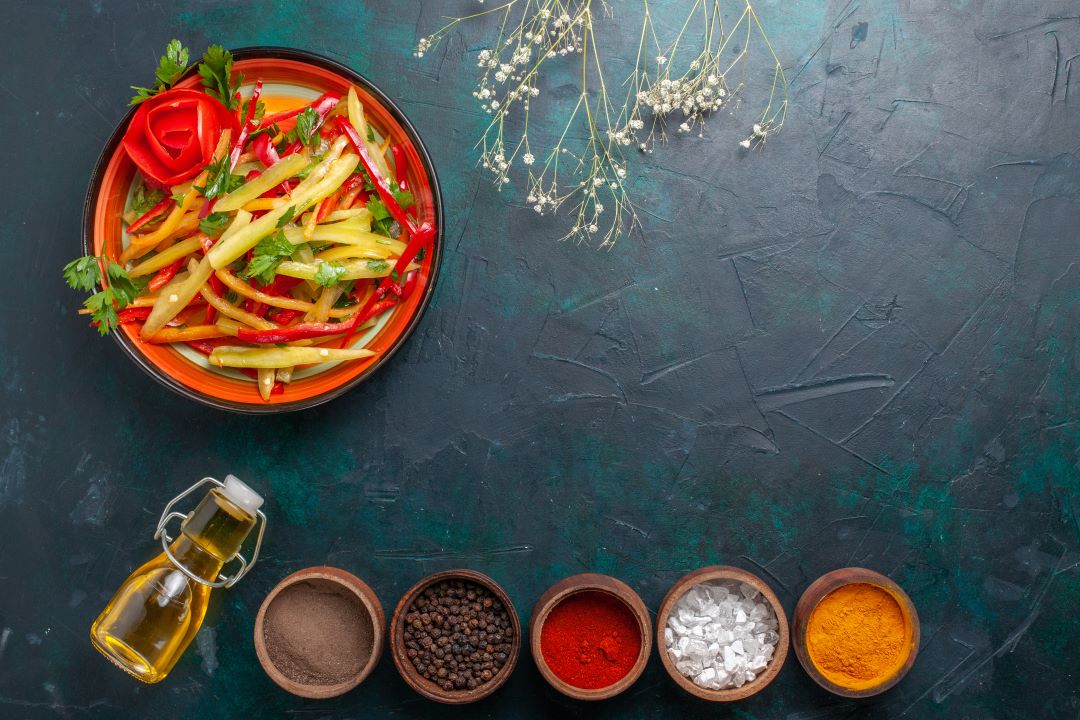 In order to make homemade dressing for a 3 beans salad, just go to the kitchen pantry. You can easily find every ingredient in the pantry and gives a perfect combo of spices to your summer potluck's favorite salad.
Due to this homemade dressing, this 3 beans salad gives a sweet and tangy flavor. As it contains lemon juice, vinegar, hot sauce, olive oil, etc that soak up with the beans and other colorful vegetables. And makes this salad perfect for barbecues, picnics, potlucks, and other meals ahead.
May Aid In Weight Loss
Recipe Box
Three Beans Salad Recipe
This is my own version of making three beans salad. You can vary it according to your taste but for an exact flavor that I achieved, follow the directions exactly.
Ingredients
1 cup white chickpeas (boiled)
1 cup black chickpeas (boiled)
1 cup red kidney beans (boiled)
½ cup chopped cucumber
½ cup chopped tomatoes
1/4th cup cabbage (finely shredded)
1/8th cup capsicum (finely chopped)
3 green chilies (finely chopped)
For Dressing
2 tablespoons extra–virgin olive oil
2 tablespoons soya sauce
2 tablespoons Worchester shine sauce
1 tablespoon peri sauce
½ teaspoon hot sauce
1 tablespoon white vinegar
2 tablespoons fresh lemon juice
Salt to taste
½ teaspoon black pepper powder
½ teaspoon crushed red chili flakes
Directions
For Salad
Boil all the beans separately and strain them. Wash them and then strain them again. So that all the extra water content is removed completely. But if you are using canned beans then only rinse them and then strain properly.
Take a clean bowl and add all the beans to it.
Now wash all the vegetables and roughly chopped them. Shift them to the mixing bowl.
For Dressing
Take a clean small bowl and add olive oil to it.
Then add all the aforementioned sauces and spices to it.
Now mix it properly with the help of a whisker.
For Serving
Pour dressing into the salad bowl and toss it properly. So that all the dressing ingredients are properly soaked in the salad.
Now shift it to the serving dish and refrigerate it for 2 to 4 hours before serving.
Take it out from the refrigerator and let it come close to room temperature. Serve it.
Benefits Of Three Beans Salad For Your Health
Promotes weight loss: With the help of this salad, you can manage your weight as it promotes weight loss.

Clinical trials have found that consuming more protein than the recommended dietary allowance not only helps in reducing body weight but also enhances body composition by decreasing fat mass.

Lower the risk of heart disease: The nutrients present in this salad help in lowering the risk of heart disease.

Research also shows that dietary fiber intake is linked with decreased risk of cardiovascular diseases. The abundance of dietary fiber in whole-grain protein food and vegetables, etc make them attractive targets for disease prevention and reduction of atherosclerosis and, cardiovascular disease.

Excellent substitute for meat: 3 beans salad contains three types of beans that are full of protein content and are excellent substitutes for meat.

Inexpensive salad for dieting: All the ingredients included in this salad are quite affordable and easily available at any grocery store.

Control your appetite: The presence of beans in this salad may help in controlling your appetite. As the beans are full of fiber and protein that work synergistically to slow digestion and promote fullness.

Full of nutrients and vitamins: All the colorful ingredients like vegetables and beans in the salad are a great source of nutrients and vitamins.
Potential Downsides
Adding salads to your diet and lifestyle is a healthy option. As it not only helps you in weight loss but also makes you fresh and healthy.
Besides that, it makes your skin fresh and glowing and boosts your immune system too.
Subscribe
&

Receive A Free eBook
Responsive innovate grok latte disrupt intuitive actionable insight SpaceTeam grok. Human-centered design Steve Jobs.
We do not spam. You can unsubscribe anytime.